Our Firm
Restoring Yesterday, Creating Tomorrow
Our Firm
"Restoring Yesterday, Creating Tomorrow" encompasses our core values of creating vibrant and sustainable communities from the ground up. We are passionate about enriching and enhancing the communities in which we live, work, and play. We are an integrated Civil Engineering, Land Surveying and Construction Management/Inspection firm founded in 1997 by Principal, Liz Ellis. Located in Santa Rosa, California, Green Valley is comprised of licensed engineers, technicians, and construction management and inspection personnel. We are a team dedicated to quality, innovation and efficiency in our chosen profession.
President's Message
Liz Ellis, P.E., Principal started her career in the public sector gaining valuable knowledge and skills that have supported her on her quest to help municipal clients throughout California serve their communities. Her communication skills, coupled with a sense of humor and desire to change the perception of a "typical engineer" has contributed in large part to the success of Green Valley. Liz displays outstanding business savvy while being firmly committed to giving back to the community and has been awarded numerous business and community honors, including the North Bay Business Journal Women in Business Award.
"I wanted to be a part of a company that allowed me to work on projects that I was truly passionate about, that let me interact with a multitude of personalities in the process and which the community felt enhanced their day to day lifestyle. It came to me…why not build that company from the ground up? Thus, the vision for Green Valley! The opportunity to bring my dog to work also helped cinch the idea!
Our goal at Green Valley is to change the way engineers and consultants are perceived. Our staff strives to execute responsibility and ownership of projects in aspirations of retaining clients for a lifetime.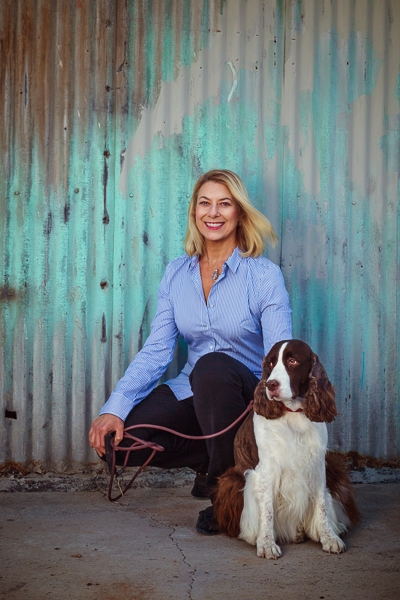 Giving back to the community just makes sense - as we all want a better place for our children and future generations to come!
That goal is attained not only through hours of planning and strategizing on projects that directly impact our neighborhoods, but in contributing to foundations close to our heart.
Green Valley regularly participates in Sonoma County's Creek Clean-up Week, Levi's Granfondo, and Windsor's Charlie Brown Christmas. Our devotion to animals has lead us to contribute to the Humane Society of Sonoma, Mendocino, and Marin Counties, Lake County Animal Shelter, and the Animal Shelter of Rohnert Park.
Every employee is encouraged to bring their personal charity for us to contribute as co-workers and as a firm, be it a cancer walk, the Sonoma County Human Race sponsorship, or the main sponsor for the The City of Santa Rosa's Fourth of July Fireworks.
Together, our team takes immense pride in our ability to help those who may need a lifting hand…or paw!
If you would like to discuss future community involvement, please contact us.



Our Certifications
President, Liz Ellis is a licensed Professional Engineer within the state of California.
Our Professionals are licensed/certified in the following:
Licensed Professional Engineers and Land Surveyors within the State of California
QSP/QSD Certified
AutoCAD Certified Specialists and Professionals
Construction Experts Proficient in Caltrans and Cal/OSHA Standards and Procedures
Confined Space and Excavation Safety
Hazard Communication and Emergency Action Plans
Our Careers
We are a team dedicated to serving our communities through creative, and innovative, engineering solutions. Green Valley strives to hire, retain and support exceptional individuals. Located in the heart of Sonoma Wine Country, Green Valley offers a progressive, yet relaxed environment. We are a "bring your dog to work" kind of office!
Open Positions
Junior Civil Engineer
Senior Civil Engineer
CAD Technician
Land Surveyor
Construction Manager
Construction Inspector
Benefits Include
Competitive Salary

401(k) with employer contribution

Medical, dental and vision

Employee tuition reimbursement program
If you are interested in a career at Green Valley, please send your cover letter with resume to Liz Ellis. Due to the large number of resumes received, we cannot respond to every applicant. Green Valley Consulting Engineers is an Equal Opportunity Employer.