Project Details
Fort Bragg Downtown Streetscape
Project Name
Fort Bragg Downtown Streetscape
Project Location
Fort Bragg, CA
Project Description
Green Valley brought forward the City's dream of creating a visually exciting urban corridor that was true to the City of Fort Bragg's Vision Plan to have a downtown where pedestrians, bicyclists, and transit users could enjoy a public-friendly and pedestrian safe setting. The City's vision was to link two important civic and tourism destinations – the Skunk Train Depot and the
downtown shopping core. Green Valley would ultimately reconfigure the roadways to meet these goals. As with any cash strapped municipality, the goal was to get the most "bang for the buck" when making the infrastructure improvements. Green Valley successfully guided project stakeholders through the delicate dance of balancing necessary but not necessarily seen infrastructure improvements such as utilities and pavement, with the attention-grabbing landscape and streetscape components such as plantings, furniture and new lighting.
For the reconstruction of the mile-long streetscape project, Green Valley employed a cost saving and cutting-edge solution called cold-foam asphalt base stabilization and recycling. It consisted of an "in-place" roadway recycling process in which the entire pavement and some of the underlying material was pulverized and treated with a foam asphalt additive to produce an improved stabilization base. In addition, Green Valley provided funding procurement services to support the City as necessary. Design highlights included streetscape furnishings, decorative asphalt stamping and paving tiles, street lighting, ADA upgrades, and reconfiguration of parking and sidewalks. Green Valley conducted an extensive public participation program to satisfy impacted businesses and community groups affected by the project.
Project Awards
Double Award-Winning
Green Valley was recognized by their peers with an Engineering Excellence Award from the American Council of Engineering Companies (ACEC) and the American Society of Civil Engineers with a Transportation Project of the Year award.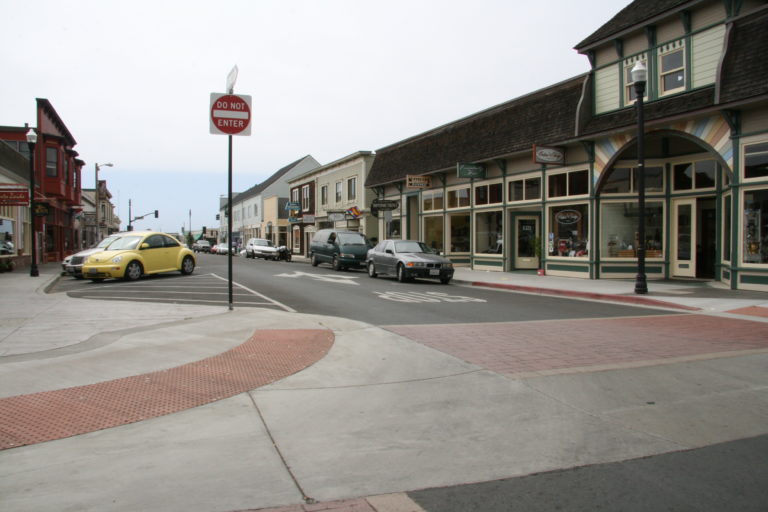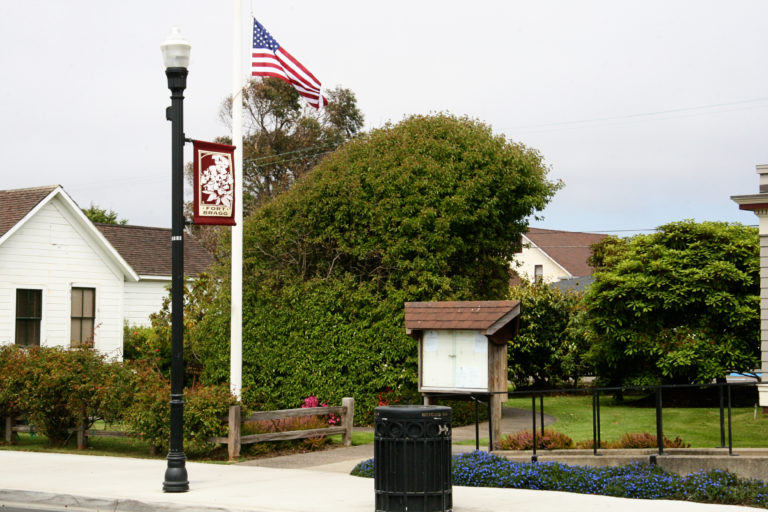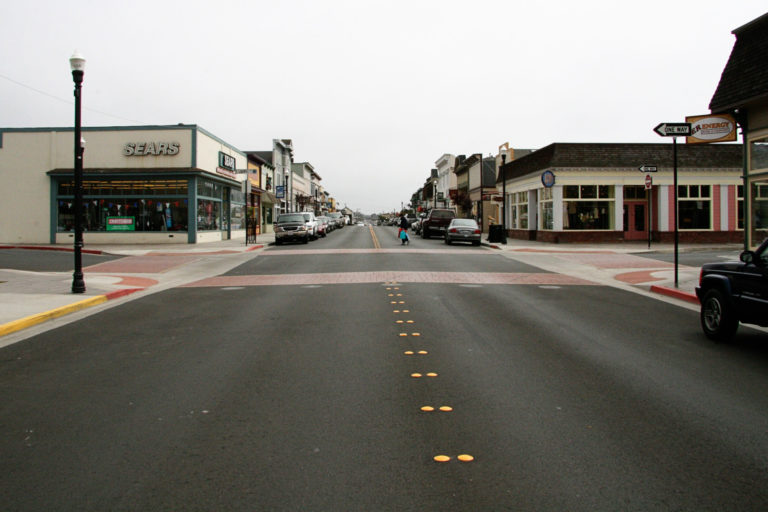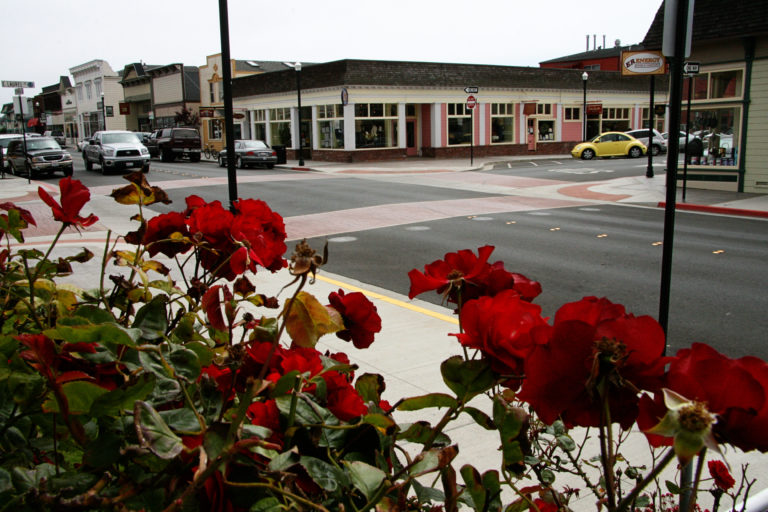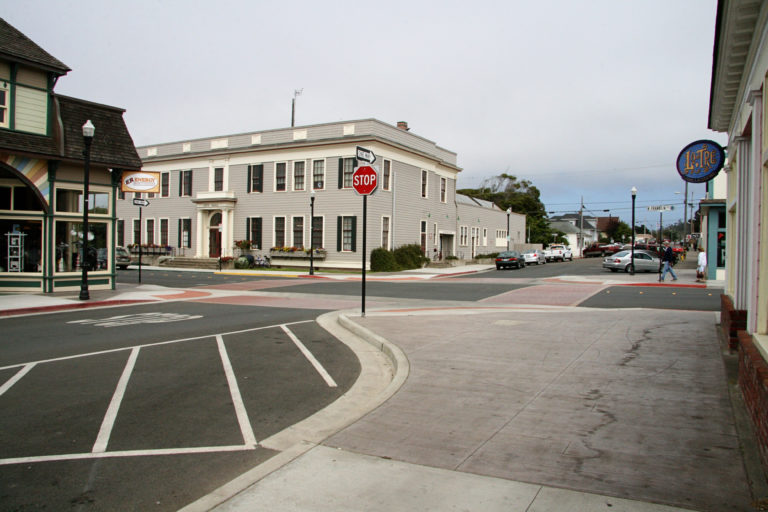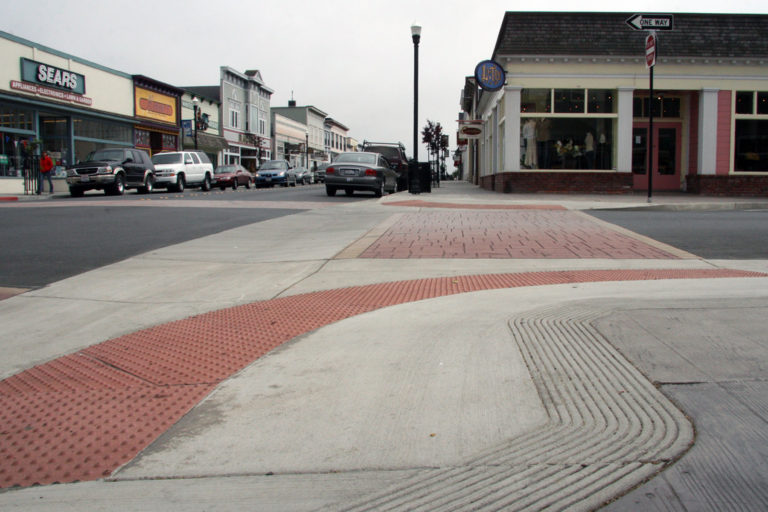 Clients Say
"I want to extend our deep appreciation to Sean, Charlie, and Gene for their outstanding commitment, work ethic and the professional manner they continue to demonstrate on the Stony Point Road Widening Project and for the many hard nights that they have spent inspecting the paving operations. I also want to thank you for your support by adjusting your staffing commitments and maintaining inspection continuity despite the extended construction schedule. Green Valley has been a great partner with the City on this project, and we thank you!" Lori Urbanek, P.E. / Deputy Director at City of Santa Rosa Public Works