Project Details
Illinois Avenue and Sucher Lane Sewer and Water Replacements
Project Name
Illinois Avenue and Sucher Lane Sewer and Water Replacements
Project Location
Santa Rosa, CA
Project Description
Green Valley Consulting Engineers is performing the full-time construction inspection and part-time construction management for this $1.5 million dollar sewer and water improvement project located between the Santa Rosa Junior College (SRJC) and Highway 101. The project is replacing a "damaged" 6-inch clay sewer main with approximately 1,600 linear feet of a larger and more durable 8-inch PVC main and "aged and undersized" water service laterals with 38 new 1- to 1 1∕2-inch copper and HDPE laterals – both long-lasting, corrosion resistant, and eco-friendly. Additionally, the project is replacing a small section of "deteriorated" metal storm drain with reinforced concrete pipe and installing new fire hydrant assemblies which meet current City standards. Utility replacement involves the abandonment and removal of the existing sewer, water, and storm drain system components, the adjustment of existing utility structures to final grades, and the installation of new sewer laterals and appurtenances including large (48-inch) precast sewer manholes, cleanouts, and all associated fittings and valves. As an added bonus, roadways and sidewalks within the project area are being improved through pavement reconstruction, the installation of ADA Accessible Pedestrian Curb Ramps, reconstructed valley
gutters, new pavement markers and markings, and "street" tree plantings.
Construction challenges include the disposal of soils contaminated with petroleum hydrocarbons (motor oil, diesel, and heavy metals) at approved landfills located at least 65 miles from the project site, nighttime construction to accommodate high daytime traffic volumes at the West Steele Lane/Highway 101 off-ramps – one of the most collision-prone areas of the City, and traffic control for the busy SRJC campus which has close to 23,000 students.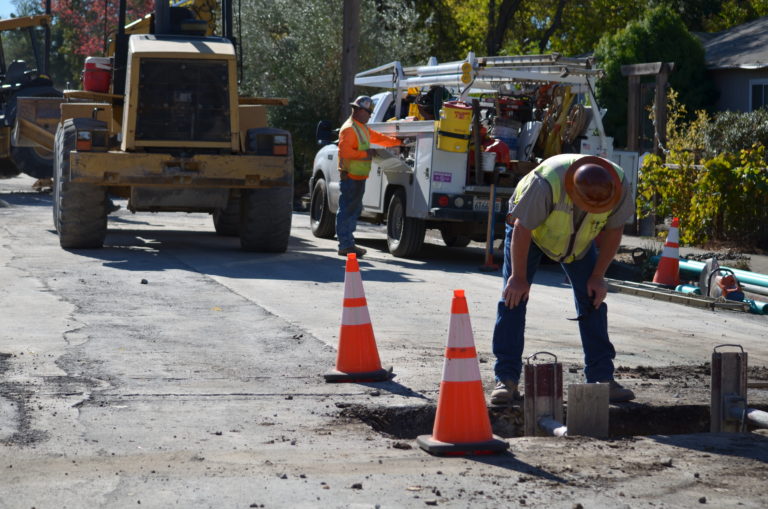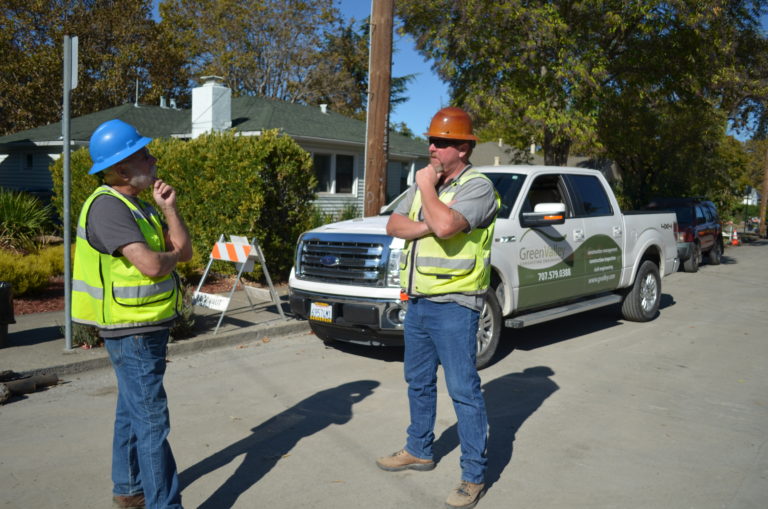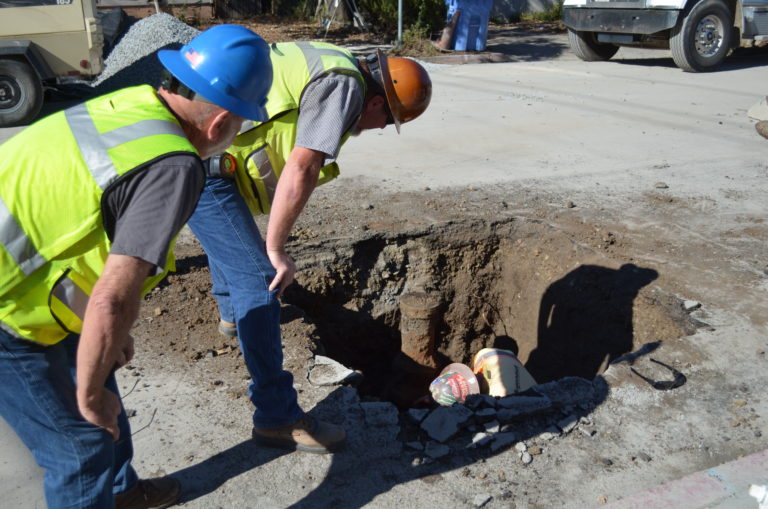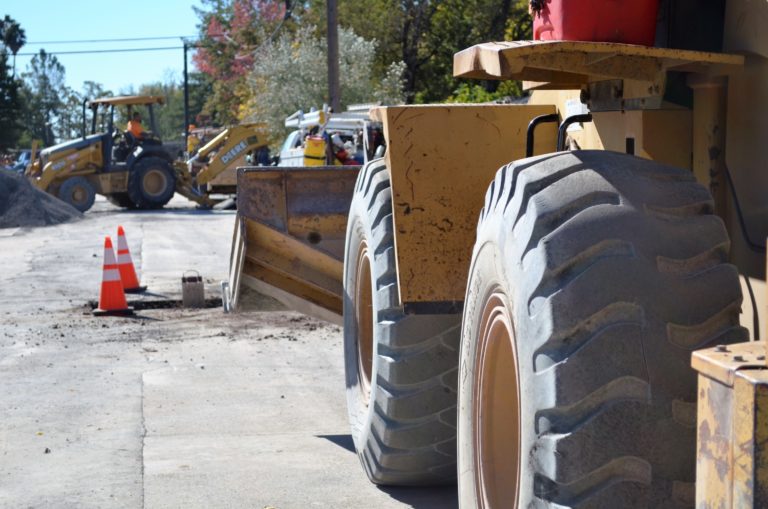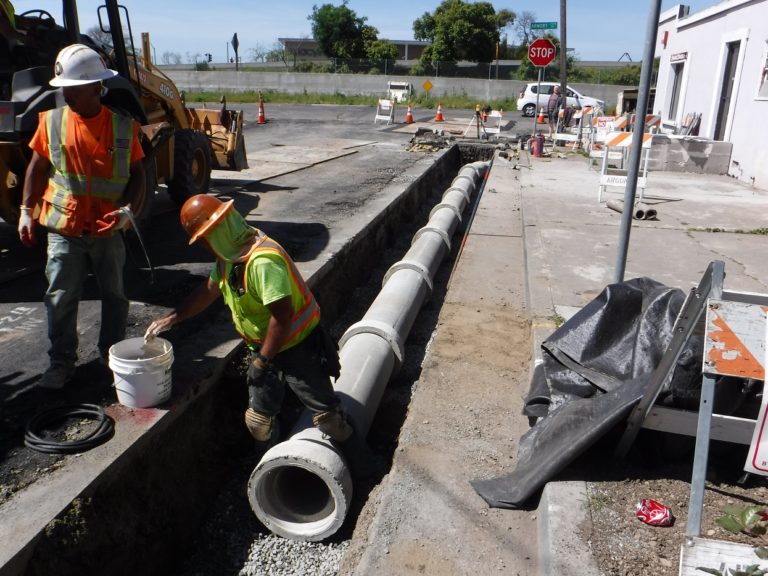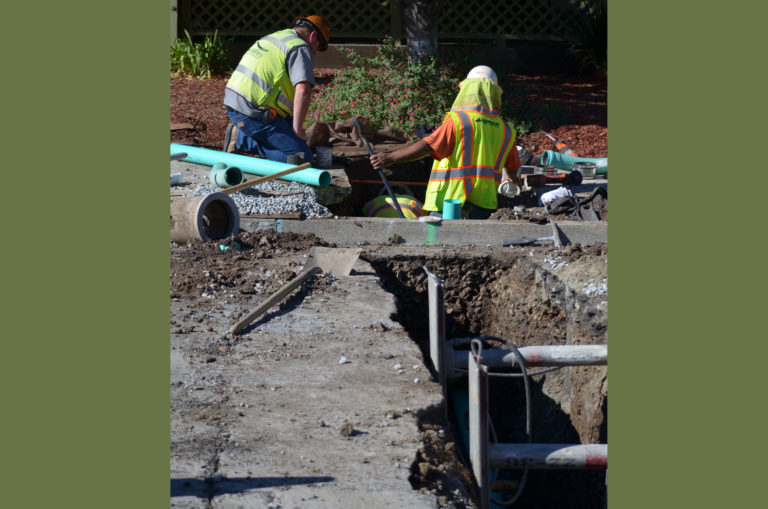 Clients Say
"I want to extend our deep appreciation to Sean, Charlie, and Gene for their outstanding commitment, work ethic and the professional manner they continue to demonstrate on the Stony Point Road Widening Project and for the many hard nights that they have spent inspecting the paving operations. I also want to thank you for your support by adjusting your staffing commitments and maintaining inspection continuity despite the extended construction schedule. Green Valley has been a great partner with the City on this project, and we thank you!" Lori Urbanek, P.E. / Deputy Director at City of Santa Rosa Public Works