Project Details
Santa Rosa Avenue Widening
Project Name
Santa Rosa Avenue Widening
Project Location
Santa Rosa, CA
Project Description
Green Valley Consulting Engineers developed the Civil Design and provided Contract Assistance for this high-profile, $6M roadway project which widened and transformed the stretch of Santa Rosa Avenue fronting a very busy community shopping center, anchored by Costco, Best Buy, and Target.
Elements included roadway widening (from Yolanda Avenue to Kawana Springs Road), a complete cross-section asphalt overlay (from Yolanda Avenue to the Baker/Colgan intersection), the construction of new and the retrofit of existing ADA curb ramps, the installation of new utility mains and service laterals (18-inch storm, 12-inch water, and 8-inch sewer), large 48-inch precast manholes, numerous driveway conforms, a new bus pullout with sidewalk/curb/gutter, and a designated bike lane. Green Valley coordinated with traffic sub-consultant, WTrans, for the relocation of the existing street light system and traffic signal modifications. Additionally, widening efforts required the removal of trees and stumps, trenchless jack and bore pipe installation underneath an established culvert, the relocation of an existing water main near a gas station, and coordination with adjacent construction activity (Chapel of the Chimes).
The project was initiated by the City and then "built upon" by GVCE, who then coordinated information throughout its duration with City staff, management, and the materials testing laboratory. Green Valley established the horizontal and vertical alignment for the widened roadway and proposed utilities and developed the "most cost-effective" structural section. Crucial to the success of the project was utility coordination with both the City as well as outside utility companies.
Large-scale PG&E relocations were performed under a separate demolition phase for the project which was completed prior to engineering design efforts. Likewise, GVCE provided one-on-one and immediate public outreach, as needed, to address concerns such as impacts to commercial frontages.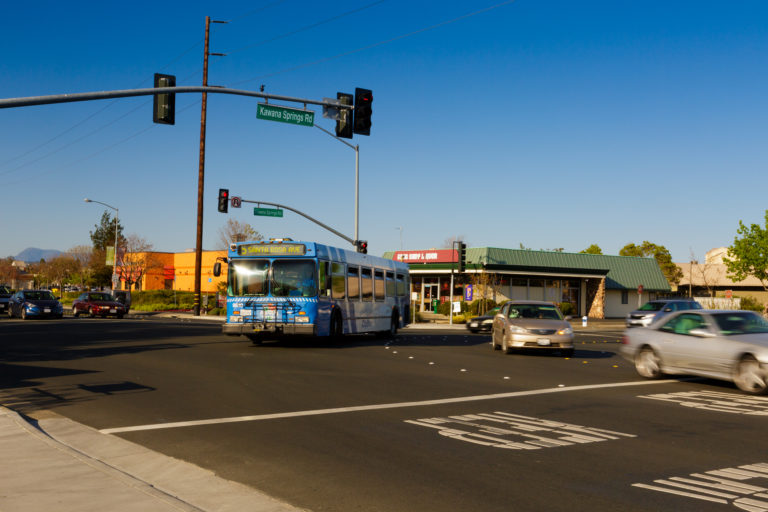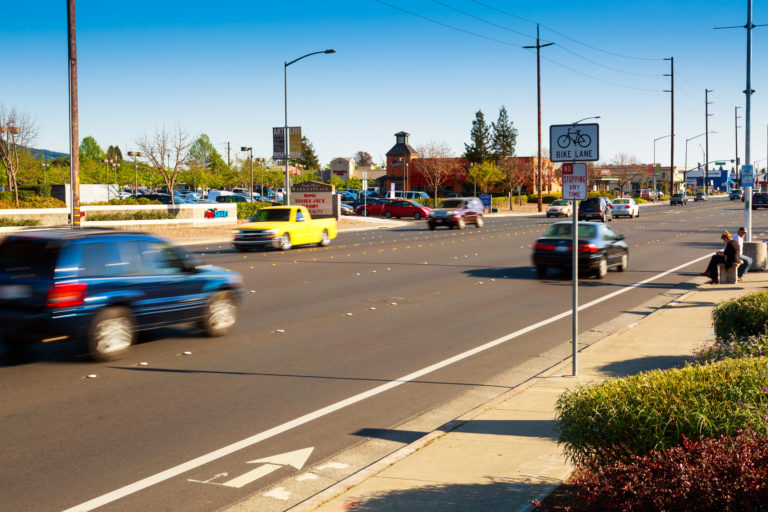 Clients Say
"I want to extend our deep appreciation to Sean, Charlie, and Gene for their outstanding commitment, work ethic and the professional manner they continue to demonstrate on the Stony Point Road Widening Project and for the many hard nights that they have spent inspecting the paving operations. I also want to thank you for your support by adjusting your staffing commitments and maintaining inspection continuity despite the extended construction schedule. Green Valley has been a great partner with the City on this project, and we thank you!" Lori Urbanek, P.E. / Deputy Director at City of Santa Rosa Public Works