Project Details
Montgomery Drive Water and Sewer Improvements City of Santa Rosa
Project Name
Montgomery Drive Water and Sewer Improvements City of Santa Rosa
Project Location
Santa Rosa, CA
Project Description
Green Valley Consulting Engineers performed the full-time Construction Inspection and part-time Construction Management for this $1.5 million dollar sewer and water improvement project located within the City of Santa Rosa's busy Memorial Hospital Neighborhood. The project replaced approximately 1,500 linear feet of 'deteriorated and deficient' 6- and 12-inch sewer mains with new,
larger, and more durable 8- and 15-inch PVC mains and 1,200 linear feet of an 'aging and undersized' 8-inch water main with a long lasting, high-strength 12-inch ductile iron main. The project involved the abandonment or removal of existing sewer and water system components, the adjustment of utility structures to final grades, and the installation of all appurtenances including sewer laterals and water service lines, large (48 and 60-inch) precast sewer manholes, drop structures, new and relocated fire hydrants, and fittings and valves. Streets and sidewalks within the project area were also improved through pavement reconstruction, pavement overlay, or asphalt replacement, new crosswalk and roadway striping, and the addition of ADA Accessible Pedestrian Curb Ramps.
Construction challenges were many. They included maintaining vehicular and pedestrian safety in a high-traffic hospital area, performing night and Sunday work to provide adjacent medical facilities with uninterrupted water service during business hours, providing personal escorts for disabled residents of a high-rise senior facility during street crossings, coordinating work with local businesses for minimal interruptions and with City Transit for the relocation and public notification of bus stops, replacing an 'extremely' high-flow sewer requiring bypass pumping, coordinating work in conjunction with PG&E gas main replacements, avoiding AT&T fiber optic duct banks, and adjusting water main elevations and tie-in alignments to avoid conflicting utilities.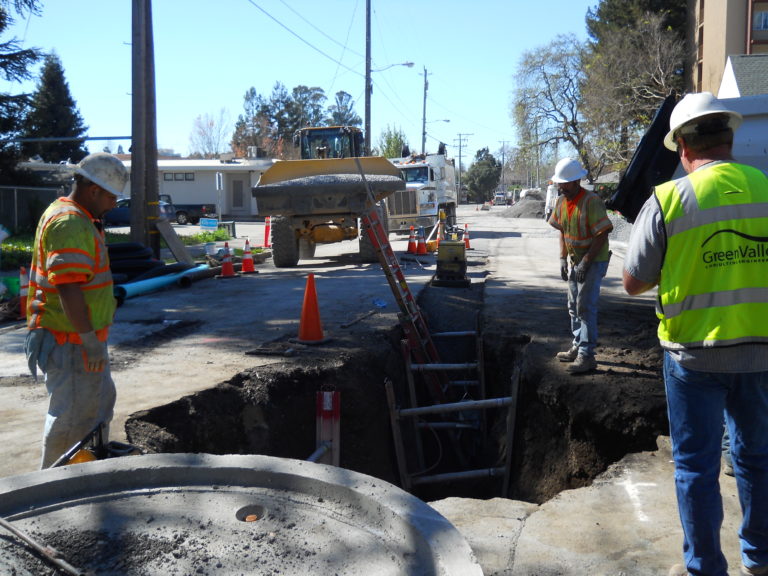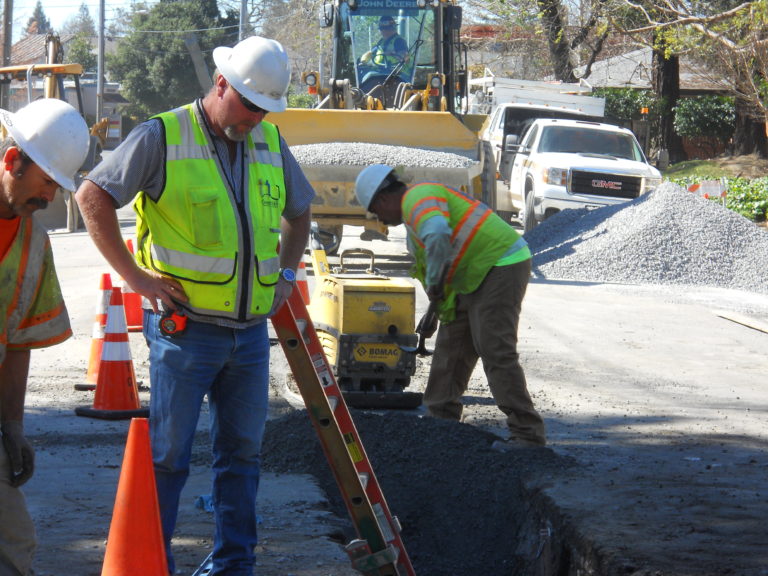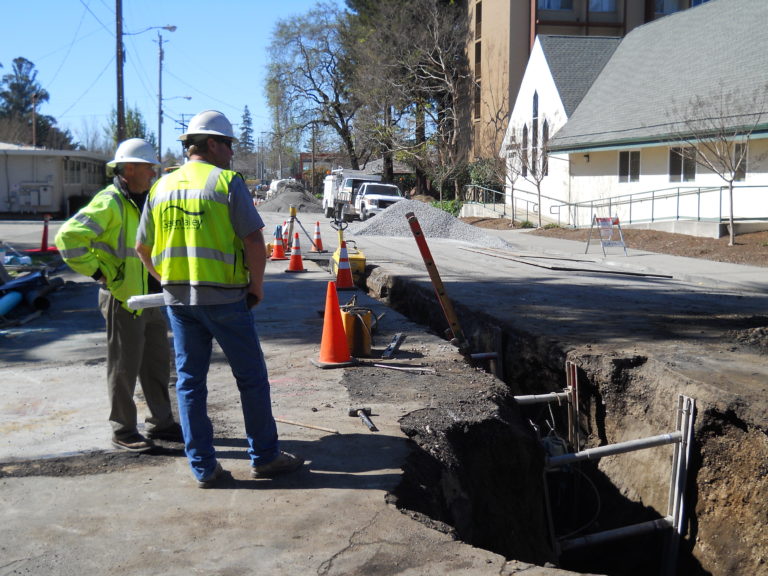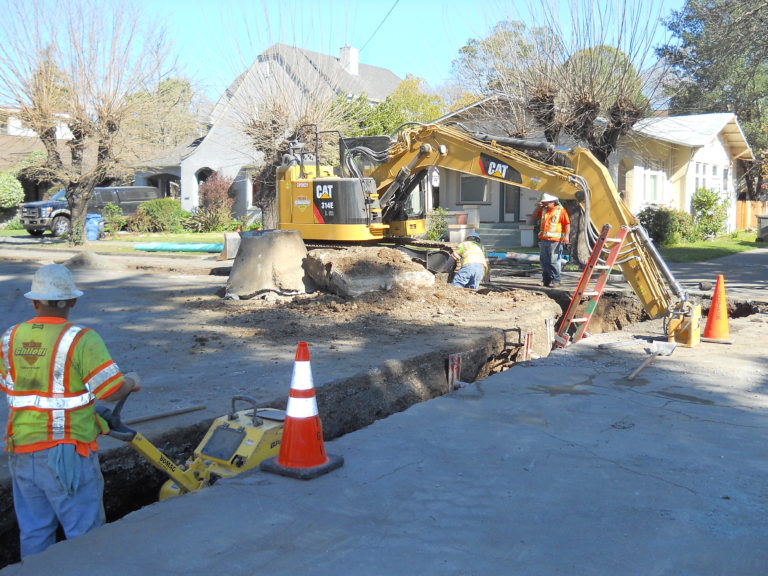 Clients Say
"It's been a busy summer and we could not have done it without the help of GVCE's CM Team.  South Starr Road had enough hiccups to keep everyone busy.  Our Construction Manager, Jason Balatti, was extremely helpful in solving the (many) unexpected field issues.  We look forward to utilizing GVCE's CM Services on future CIP projects." - South Starr Road Project Jim O'Brien, Project Manager - Town of Windsor