Project Details
Skyfarm Sewer Lift Station Wet Well Modifications
Project Name
Skyfarm Sewer Lift Station Wet Well Modifications
Project Location
Santa Rosa, CA
Project Description
Green Valley is providing construction management and inspection services for modifications to the Skyfarm A Sewer Lift Station located in the Fountaingrove area of northeast Santa Rosa. Modifications include the tie-in of a new 10-foot diameter wet well with the exisitng wet well located at the facility and the replacement of the existing manhole with a new 5-foot diameter manhole.
The project scope includes the installation of the new precast concrete wet well and manhole with epoxy coated interior surfaces, the abandonment and plugging of existing sewer pipe, the installation of a new 8-inch ductile iron sewer main and 2-inch double walled CPVC pipe including all associated valving and appurtenances, tie-ins to the existing wet well structure, the relocation of a portable pump connection on the existing wet well, new electrical boxes and conduit, and the construction of a new asphalt concrete surface and dike.
Critical to the success of this project is the communication and coordination with adjacent neighborhood residents and Santa Rosa Memorial Hospital.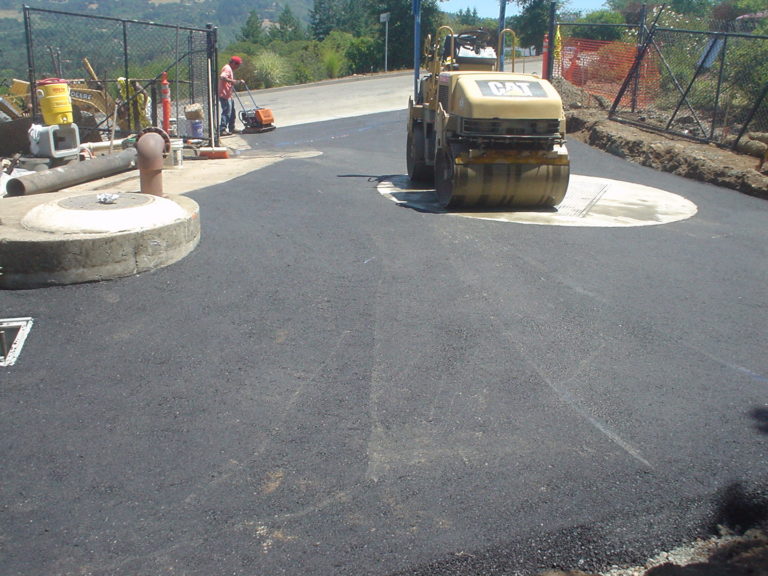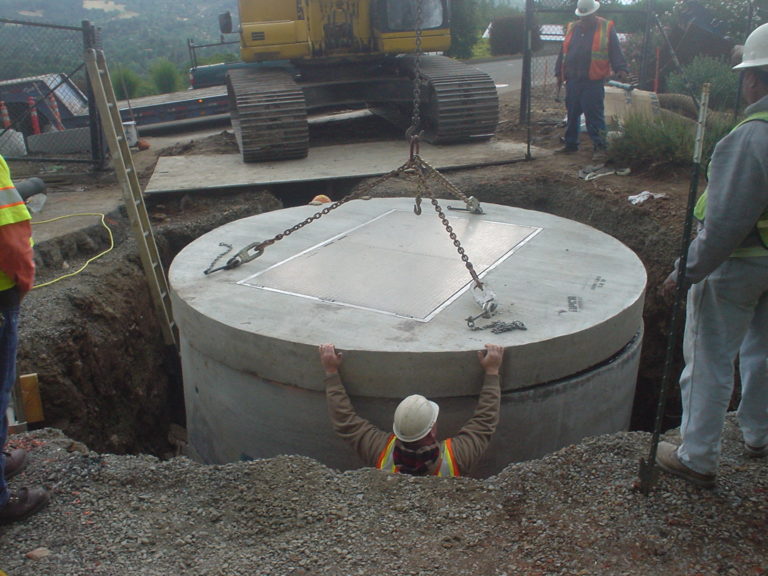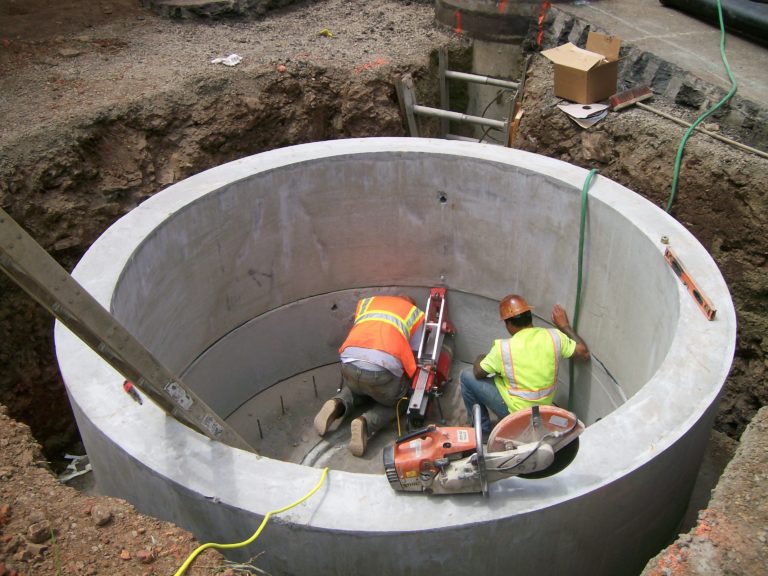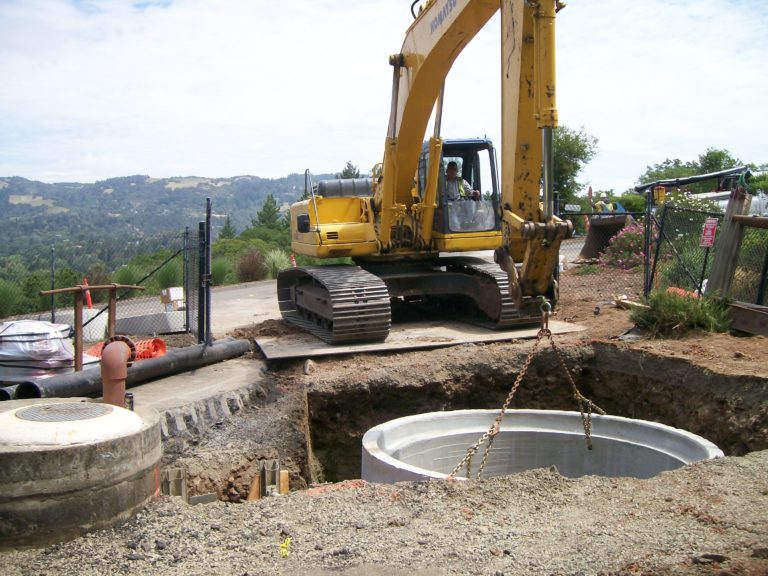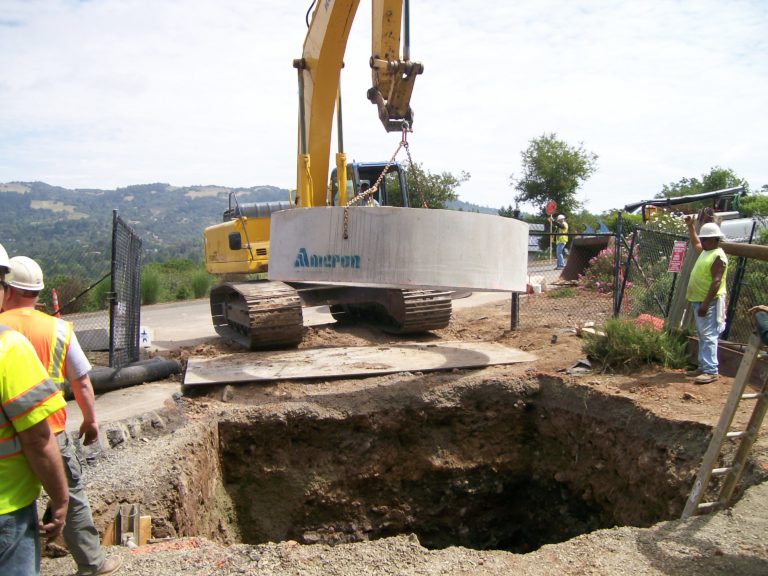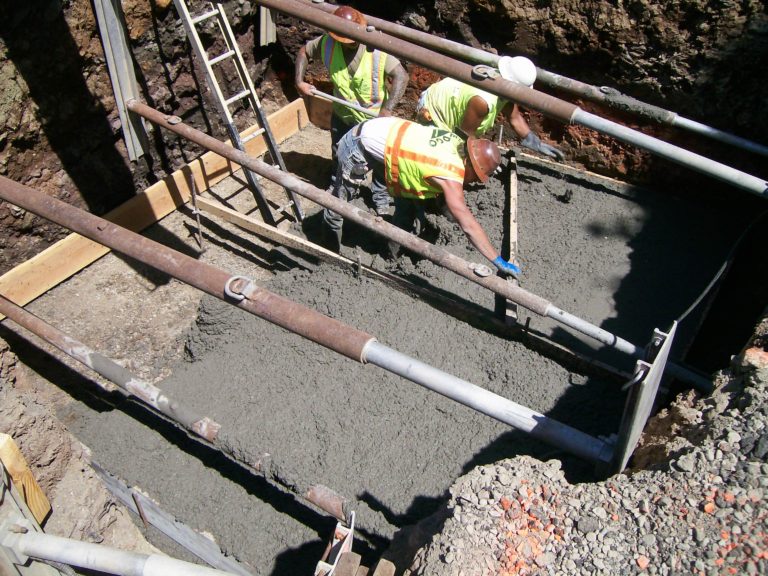 Clients Say
"I want to extend our deep appreciation to Sean, Charlie, and Gene for their outstanding commitment, work ethic and the professional manner they continue to demonstrate on the Stony Point Road Widening Project and for the many hard nights that they have spent inspecting the paving operations. I also want to thank you for your support by adjusting your staffing commitments and maintaining inspection continuity despite the extended construction schedule. Green Valley has been a great partner with the City on this project, and we thank you!" Lori Urbanek, P.E. / Deputy Director at City of Santa Rosa Public Works